I have been wanting to make a Menu board for a while.
I even had the right frame to start with, but just haven't had the time.

It is still a little unfinished since I want to buy some vinyl letting to put the words 'Menu' and each day of the week.

Here is the before...


I love how it brings a little color to our dining room and also puts the list out there so that my family knows what to expect.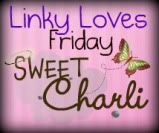 "
Cravings Fulfilled,
Tamber