If you like Pork, then these are for you. They are easy, fast and delicious. I found them in a Cooking Light Magazine a couple of years ago.
Here is the full recipe:
Busy Day Pork Chops

By:Tamber McAllister
¼ c. fat-free milk
¼ c. grated parmesan cheese
¼ c. seasoned bread crumbs
¼ t. salt
¼ t. garlic powder
1/8 t. pepper
4 boneless pork loin chops (4 oz ea)
Directions:
Place milk in a shallow bowl
In another bowl combine cheese, bread crumbs, salt, garlic powder and pepper. Dip pork chops in milk, then coat with crumb mix.
Place on a baking sheet and coat w/ cooking spray. Bake at 375 for 9-11 min on each side.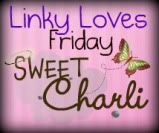 "
Tamber