I made this for my Grandma a year ago for Christmas. She has a large family and I figured she could use a way to organize everyone's Birthdays and display them in her office at the same time.

If I could go back and do it again I would use Vinyl lettering.

Another idea would be to make it magnetic and have the names be on their own individual magnets.

Frugalicious Friday @ Finding Fabulous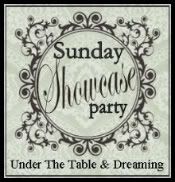 Cravings Fulfilled,
Tamber